CASTING CONVENTION - EN
The casting industry is constantly looking for new talent (young & old), also called NEW FACES! Despite the wide range of models and actors, brands and clients quickly find it "a small world" in which they often see the same faces in different campaigns. Because of that more and more models and actors from abroad are being selected for assignments while there is enough (new) talent in the Netherlands! This offers perspective for you!!

1:1 CASTING CONVENTION
If you want to take the next step in the casting industry and you want to be trained in English, it's now possible to book your own 1:1 CASTING CONVENTION. Whether you start as a New Face in the industry or you want to sharpen your skills, the 1:1 CASTING CONVENTION is an unique training including a professional lifestyle shoot, where you learn how to present yourself in this branche in the best way possible! It gives you a confidence boost because you know what to expect and what to do at auditions and castings. It has proven to offer a greater chance of assignments in the modelling and casting industry!

THE MANY ADVANTAGES
The casting industry offers many benefits in work for instance:
FLEXIBILITY: As a talent you are super flexible in working for those assignments that you feel comfortable with. It is often the ideal challenge next to work or study.
DIVERSITY: Each assignment is different in terms of content, crew, cast and location, and that makes every production just as exciting as the first one.
GREAT EARNINGS: Besides the fact that you get a lot of energy from the productions due to the dynamics on the set, the fees are also a very nice extra.


CASTING PROFESSIONAL BO VRINTEN

This training is presented in Utrecht by Casting Professional, Performance Expert and Photographer Bo Vrinten. Bo has mentored hundreds of talents within the industry over the years. Check out all the reviews of the New Faces and read how they experienced this day as a boost. They have already completed their first productions!
PROGRAM

The CASTING CONVENTION is a great educational and dynamic training consisting of the following parts:
First Impression | Everything about your first impression, your energy, your body language, use of voice, looks and appearance.
Storytelling | What is your story? And how to tell your story in an authentical way.
Perfect Pitch | How to present yourself during a casting or audition? How to distinguish yourself from all other candidates?
After a short brake we continue with:
Make-Up Basics (also for men!) | Everything you need to know about make-up for productions (it's different than a daily make-up).
Styling Advice | What to wear at castings and auditions, and what to take with you for or photoshoot or production.
Portfolio Shoot | A Lifestyle photoshoot including coaching and personal evaluation.
Information about the do's en dont's in the branche and about your next steps to take.
Q&A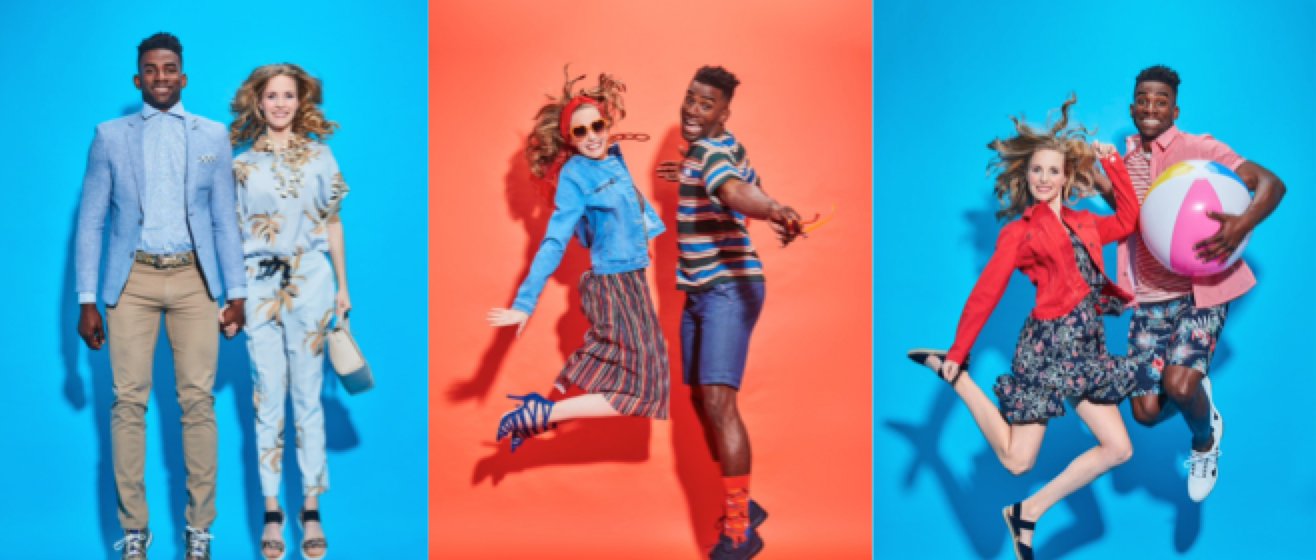 EXTRAS

After this intensive 1:1 training you will receive in addition to your portfolio pictures, the AGENCY LIST, a complete overview of all agencies in the Netherlands, Belgium and Germany, so that - when you are ready to go - you can register directly with those model, casting and production agencies that suit your skills perfectly.
INVESTMENT
The investment in yourself and your new career within the casting industry is € 375, - (excl. VAT for companies) for a duration of 3 hours. This is including 8 portfolio pictures free of use.
LET'S MAKE IT HAPPEN!

Would you love to work on (more) photo and film productions but you don't have any experience yet? Do you think you fit within the industry? Does it seem exciting and thrilling at the same time? Let's make it happen! If you have any questions or doubts, feel free to call Bo, available on +316-19198000. For booking your 1:1 CASTING CONVENTION you can make use of the BOEK HIER button below.
Let's make it happen!
Team ID|Casting productions
---

SOME EXPERIENCES FROM OTHERS

Yvonne: "I am so happy with this! I can really continue with the next steps. Your words "With these photos you are really going to get assignments are coming true! I've already done such beautiful assignments and this is just the beginning :)."
Eveline: "I have much more confidence and feel ready for the next step in the branche. My first assignment is a fact, nice location and I've met some great people so it all was worth the investment!! A new door has opened for me, thank you very much!"
Mirella: "I already had a lot of experience in the branche but I needed some more insight in how to present myself during castings and auditions to get more assignments. I've learned a lot this day, got the best practice. I take all the tips and trics with me to my next castings and auditions! It was also an eye-opener for me, to learn how to attract more clients through social media. I am definitely going to work with that too!"